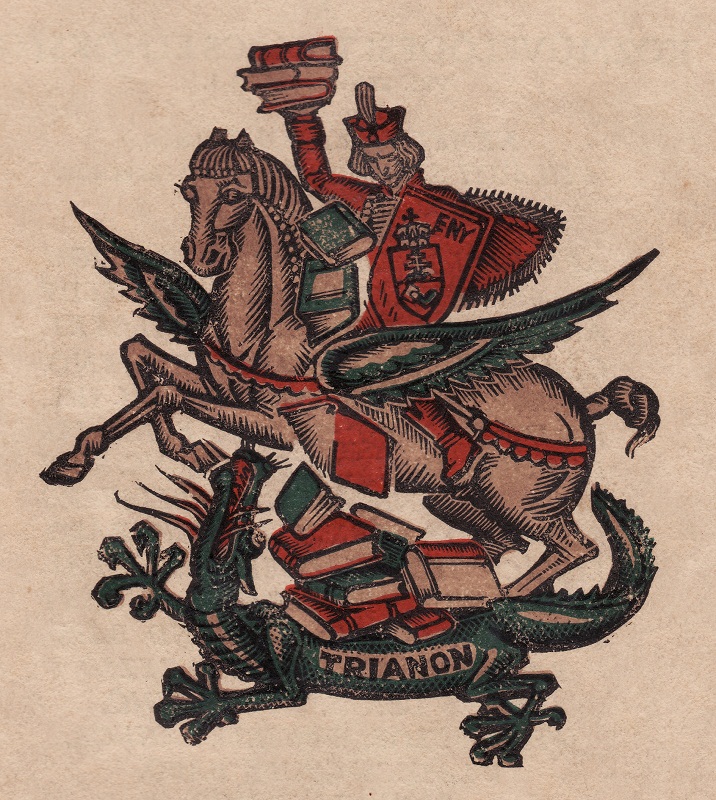 Saint George and the dragon



The Trianon Peace Treaty was the peace agreement signed by the belligerent powers of the First World War on 4 June 1920 at the Grand Trianon in Versailles; it amputated two thirds of Hungary's territory.
This allegory in this image suggests that the Trianon Treaty's disastrous results for Hungary must be fought with words and culture, rather than with weapons. Note that ENY, on the shield, is only the acronym of the almanac publisher Egyetemi NYomda.